Your local plumbing contractors Logan, Redlands and Brisbane
Look no further than Purity Plumbing, your commercial plumbing experts in Brisbane and Bayside. We offer a huge range of commercial plumbing services to a range of businesses, no matter their size or industry. We understand that office plumbing issues can be just as disruptive as residential ones, if not more disruptive, so we ensure our experienced plumbers are onsite as soon as they are able to attend to your commercial plumbing needs. From blocked drains for a small 2-person office to large strata work, Purity Plumbing have the required training and experience to get the job done quickly and efficiently.
Book Commercial Plumber Today
Plumbing Contractor services
At Purity Plumbing, we understand that the size of your business doesn't determine whether your office plumbing will work or not. We therefore complete commercial plumbing services for every type of business, including:
Shopping centres
Real estates
Offices
Retail stores
Restaurants
Retirement villages
Hospitals
Golf Clubs
Hotels
Plus many more!
If your business isn't listed above, don't worry! We can still assist with your commercial plumbing needs, so get in contact now.
Commercial plumbers who understand safety
When it comes to commercial plumbing, it is crucial that any job that is completed to the highest industry safety standards around. Our commercial plumbing professionals have the latest training in safety standards and ensure this kept up-to-date all year round, meaning you can have peace of mind knowing your commercial plumbing job will be completed quickly, efficiently and safely.
Commercial plumber for all your office plumbing needs
When it comes down to it, we know that you would rather be dealing with your business instead of calling a plumber for issues, repairs or maintenance. This is why Purity Plumbing make the process as quick and easy as possible, with a fast quoting option, easy booking system and fixed price quoting. Our commercial plumbing options suit every size and type of business, no matter your budget, so get in contact to find out how we can help you today.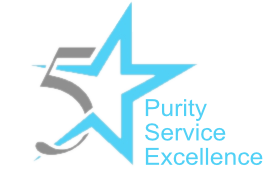 We don't walk away until you're 100% satisfied with the work completed
Commercial plumber for drain cleaning and block drains
When it comes to drain cleaning, no one does it like Purity Plumbing! No matter if you have a stormwater or sewer issue, our expert plumbers know exactly how to get the job done right every single time. While not always seen as glamorous work, this is critical stuff! Let us take care of your drains all year round: we've got what you need for clean waterways.
Quick and professional repair of blocked drains is essential for any business, as the disruption can be costly. We have invested in cutting-edge technology that allows us to inspect and fix your drain without digging up premises - so you won't even know we are there! Our drain solutionsmean no interruptions to normal operations - letting you get back on track with minimal fuss or frustration.
Preventative commercial plumbing maintenance
Tap servicing
Backflow testing
Thermostatic mix valve testing
Urinal and toilet servicing
Trade water line service
Water filter replacement
Your dependable commercial plumbing experts
If you have some questions about our commercial plumbing services, or would like Purity Plumbing to assist your office with their plumbing needs, give us a call on 1300 257 385 or complete an online commercial plumber bookingform today. We are your locally trusted Logan, Redlands and Brisbane commercial plumbing specialists.