Overflowing drain repairs Logan, Redlands & Southside
Overflowing drains around your home can be a real inconvenience. But more importantly, they can be a health hazard to your family or cause damage to your property. So don't risk your families' health or your home, get a Purity Plumbing Emergency plumberout now. We'll quickly identify the issue and if we can't fix it fully right then, we'll do a temporary fix to protect your home and family and organise a time to come back and fix it fully.
For urgent problems call

0488 856 891

now.
For non-urgent issues complete the booking form below.
Book Burst Pipe Repairs Today
Prompt drain clearing services
Overflowing water from your drains is caused by blackwater or grey water overflowing onto your property or into your home and is not a pleasant situation. At Purity Plumbing, we have the latest technology and specialize in fixing overflow problems quickly and efficiently. We know time is of 'the essence' if the blockage and overflow are left unresolved it can break down your entire water drainage system, so to prevent severe plumbing issues we can be at your door as soon as possible to get everything fixed up and running again in no time. Plus we will clean up afterward, restoring your home back to its original condition.
Reasons your drain is overflowing
There are a few factors that can affect and cause overflowing or leaking drains, including old and worn-out pipes or that there is the presence of foreign objects in the pipe system. Another factor can be the location of the drain blockage. Overflowing drains most commonly occur in the kitchen, bathroom, and outdoor drains.
1. Worn-out pipelines
If you are living in an older property where the drain pipe system is also old, blockages are more likely to occur, causing drains to overflow. Rust that has formed over the years can also cause pipes to malfunction, causing blockages in your sinks. If you have old pipelines, it is advisable to have an experienced plumber check the drainage system and make any necessary repairs if needed. With the use of CCTV cameras to inspect the drain, you will avoid unnecessary digging or knocking down of walls. If the pipes are old and rusted, having them replaced or repaired will prevent any future drainage issues.
2. Foreign objects
If your overflow is occurring in any of your indoor sinks, the blockage could be a result of paper towels, sanitary napkins, or other foreign objects flushed down your sink or toilet. These objects will get stuck in the drainage pipe, preventing water from flowing and hindering water movement. This is often when a sink or toilet overflows. If your outside drain is overflowing, there could be a blockage due to a build-up of leaves or dirt falling into the drain. This is especially likely if trees are directly above gutters or drains.
3. Location of the drain blockage
Finding the exact location of the blockage is crucial if it's in the bathroom or toilet it is usually due to sanitary products being washed down the toilet, or in the kitchen, it would be food or a build-up of grease and oil. Grease and oil are detrimental to drains as they accumulate on the side walls. Hair and food particles get stuck to the grease resulting in stubborn blockages.
How to prevent drains from overflowing?
Outdoor drains
Help prevent leaves, debris, dirt, and other kinds of waste from accumulating in your outdoor area by regularly sweeping and putting them in your garden waste. This will ensure they don't make their way to your drains and create a blockage hazard.
Bathroom drain
The basic rules are no foreign objects to be put in the toilet. Anything other than what the toilet was meant for could cause a blockage and the potential for an overflow. Napkins, facial wipes, tissues, and sanitary napkins must all be placed in a bin "not the toilet". A build-up of hair can also cause clogging in bathtubs, showers, and bathroom sinks. The best practice is to collect any loose hair and hair that has built up in the drain outlet and throw it in the bin.
Kitchen drains
It's recommended to scrape all plates well before putting them in the sink to wash. Allow grease to cool in pans and then scrape it into your bin. Never pour oil or grease down your sink. If oil or grease is for some reason put down the sink, pour chilled water into the drain to flush the grease well. This method solidifies the grease to some degree making it easier to pass out of the pipes.
Our drainage solutions include:
Clearing and repairing blocked drains
Drain cleaning and maintenance
Stormwater drainage services
Sewer pipes services
Overflowing drains
Complete home drainage solutions
Installing trench drains, french drains, and stormwater pits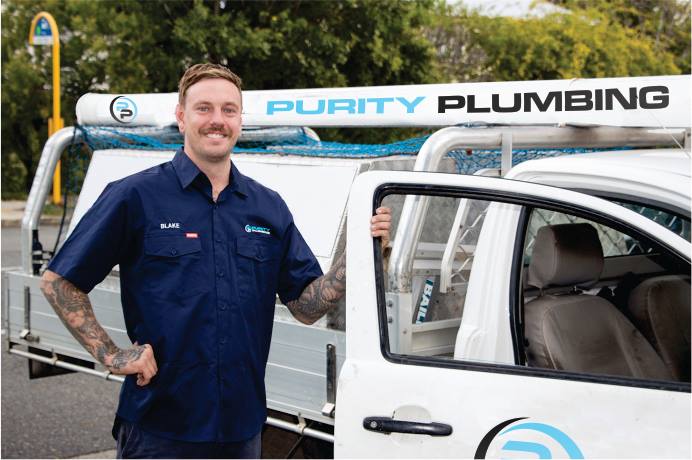 Why use Purity Emergency Plumbers for your Overflowing Drains?
We offer Emergency 24/7 plumbing services throughout Logan, Redlands and Brisbane South. Our plumbers and gas fitters are equipped with the knowledge and expertise to fix any household or commercial plumbing problem including blocked drains, overflowing drains, burst pipes, leaking taps, and much more. No matter how big or small or what type of job, we are here to help. Simply call 0488 856 891 or complete an online booking form and we will be in touch.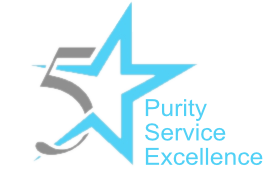 Your Local Overflowing Drains Specialists
If you need emergency plumber for overflowing drains, give us a call on 0488 856 891 or complete our online booking form.