Need expert help to unblock a toilet in Logan, Redlands and Brisbane?
Blocked toilets can get messy and smelly very fast but our plumbing team is on hand to help. Purity Plumbing experienced plumberscan take care of it, unblocking your toilet quickly to avoid the mess. Servicing the Brisbane, Logan, and Redland Bay regions our 24 hour plumbers have the equipment and knowledge to clear your blocked toilet today.
Struggling with a toilet clog? Contact Purity Plumbing today.
BOOK TOILET CLEARING TODAY
Common causes of clogged toilets
Our plumbers have cleared all manner of items out of toilets however here are some of the most common issues they see that lead to blocked toilets:
Overuse of toilet paper
Wet wipes
Small toys
Sanitary items
Tree roots
Other not so common causes of toilet clogs can include:
Kitty litter
Dead small pets
Low flow toilet
Damaged drain pipes
Blocked plumbing vent
Blockages in the main sewer line
Remember the blockage may be very close, in the S or P trap, or it may be further down the drain, causing the sewage to back up into the toilet bowl. Using a plunger to attempt to clear a blockage further along the drain pipe can be futile and may end up making a bigger mess. If you suspect the clog is in the drain pipe contact your local plumber without delay
Emergency blocked toilet plumber
We understand that toilets sometimes clog up after hours or over the weekend which is why we provide a 24 hour emergency plumber service. Our on-call plumber can respond to any toilet drain blockages any time of the day or night so you're never stuck in a messy situation.
Need help with a toilet blockage now? Call 0488 856 891
Outstanding reasons you can count of Purity Plumbing
We're a locally owned and operated plumbing company - you're in contact with the plumber who does your job from start to finish.
Upfront pricing for all jobs - no surprises or hidden costs
All workmanship is 100% guaranteed
Our team value your time we're reliable and arrive on time
We offer no-obligation free quotes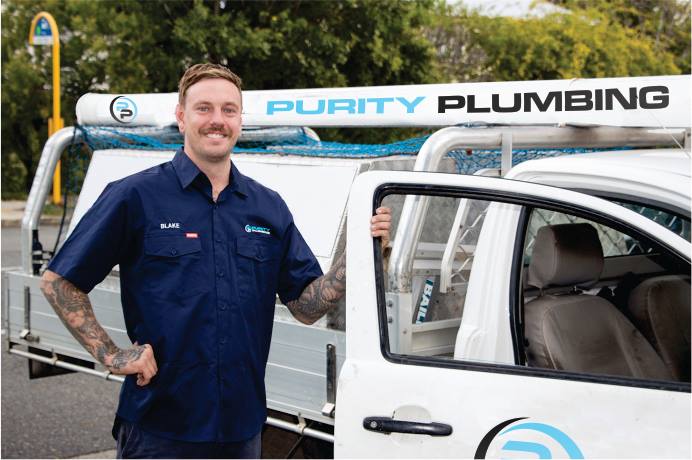 Your blocked toilet specialists Logan, Redlands and Brisbane
If you have a blocked toilet and need a reliable local plumber, give Purity Plumbing a call on 0488 856 891or complete our online job booking form.
Our emergency plumbers are available 24/7 throughout Brisbane and can provide you with efficient and reliable plumbing services365 days a year.