Fast dripping tap repair services
A leaking tap can waste more than 20 litres of water in a day. And if you have more than one tap or hidden leaks, this amount would be so much more. Our plumberscan detect water leaks and fix all kinds of taps, from mixer taps to traditional taps. Don't ignore a leaking tap, give us a call today and we can fix your dripping tap quickly.
Need Help with a Leaking Tap?
Repair Leaking Taps
Leaking tap? We are the plumbing experts in the Brisbane and Bayside area and we can repair and replace tapware, fix a leaking or dripping mixer tap or shower head leaks. We repair all kinds of taps:
Shower taps
Kitchen taps
Mixer taps
Laundry and toilet taps
Garden taps
Bath and sink taps
Whether your tap is broken or has a worn-out washer, we can fix your leaking tap today. Our emergency plumbersare available 24/7 and can attend to your problem immediately.
4 problems that can arise if leaking taps are not repaired
The dripping sound is not just annoying but it can also lead to a lot of problems.
A lot of water is wasted
A leaking tap left unattended can leak more than 9000 litres of water in a year. And if you leave a leaking toilet unfixed, it can leak over 60,000 litres of water in a year.
Australia is one of the driest continents in the world and receives less than 500 mm of rainfall annually. Water is undoubtedly a precious resource so do your bit and get a leaking tap fixed immediately by our plumbers.
Promotes mould and mildew growth
Water leaks can promote the growth of mould and mildew. Mould thrives in a wet environment and can start growing within 1-2 days of water exposure.
As you inhale the tiny mould spores, you can experience adverse health effects. Mould can lead to wheezing, asthma, skin, nose or throat irritation, joint pain, fatigue and depression. It is important to treat mould and mildew growth immediately as well as repairing any leaks.
Structural damage
Water can seep into the walls and cause the wood to rot. It can also chip off the paint and damage the foundation of your home. Left long enough, your house may get too damaged by water and become uninhabitable. Water leaks can also cause a pipe to burst suddenly. In that event, your home can be flooded with water in a matter of seconds and you won't be able to claim the insurance on the repair costs. So, do not dismiss the problem, call a plumber to fix leaking taps now.
Money
Water leaks can increase your utility bills significantly. It can add almost $100-200 dollars on your bill depending on the extent of the damage, plus the repair costs and new fixtures.
How to detect water leaks?
Be a plumbing detective and observe the areas around your home. Do you notice stagnant water in your backyard even though it hasn't been raining? Or has your water bill skyrocketed suddenly even though your usage is the same? These are the most obvious signs of water leaks but how else can you detect a hidden water leak?
You can detect a hidden water leak by following these simple steps:
Turn off the water supply from the mains
Note down the reading on your water meter
Wait for 15-20 minutes (or more if possible) and check the reading on the meter again
If the numbers change, you may have a water leak somewhere. In that case, contact your local plumber who will have the tools and expertise to carry out specialist leak detection to find leaking taps and pipes.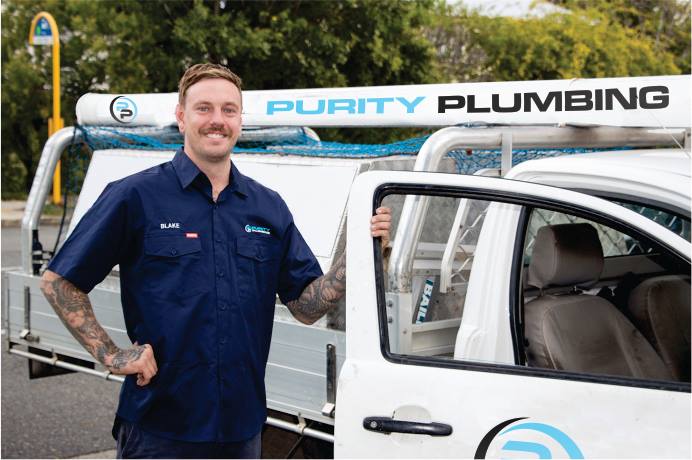 Your leaking tap specialists Brisbane
If you have a leaking tap and need a reliable plumber near you, give us a call on 0432 074 459or complete our online job bookingform.
Our emergency plumbers are available 24/7 throughout Brisbane and can provide you with efficient and reliable plumbing services365 days a year.