Looking for an affordable Vulcan hot water system?
Finding a reliable hot water system isn't easy. With so many brands, it can be hard to pick the right one. You need to go for a brand that is reliable and economical with superb after-sales support. Whether you are planning to go for electric or gas hot water system, Vulcan is the perfect choice - meeting all the criteria being efficient and affordable.
Purity Plumbing is a leading supplier and installer of Vulcan Hot Water Systems in Logan, Redlands and Brisbane. Our licensed plumbershave years of experience installingand repairinghot water systems. Contact us today for great services for your new Vulcan hot water system.
BOOK VULCAN HOT WATER TODAY
Why choose a Vulcan hot water system?
Vulcan offers superior quality and performance at affordable prices.
Proven technology ensures hot water system last for decades without any hassles.
The storage tank is made from high-strength steel and lined with ceramic - ensures the tank can withstand corrosion, varying water, temperature and pressure conditions.
Manufactured locally in Australia so the parts are readily available.
Rated as the best hot water system in Australia by Canstar Blue for its effectiveness, reliability and customer satisfaction.
Gas models come with a 7-year warranty on the cylinder and electric models come with a 10-year warranty.
Range of Vulcan hot water systems
Vulcan is owned by the Rheem Manufacturing Group - a leading manufacturer of hot water systems in Australia. With its superior quality at affordable prices, you can't go wrong by choosing a Vulcan hot water systems.
Vulcan comes in an extensive range of hot water systems like:
The right type depends on your hot water demand, household size and budget. Remember, your household demands can also change over time so it is important to choose a system which would serve your needs for years to come.
Our expert plumbers will assess your requirements and recommend the right Vulcan for your needs.
Vulcan hot water system price
At Purity Plumbing, we supply and install the full Vulcan hot water system range for residential and commercial needs. Whether you need electric or gas hot water system, we can help. Contact us now for great deals on Vulcan hot water systems.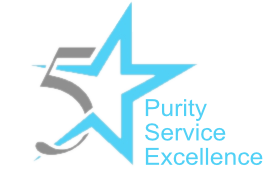 We don't walk away until you're 100% satisfied with the work completed
Your local hot water specialists Logan, Redlands and Brisbane
Looking for reliable, experienced Vulcan hot water system installers in Brisbane and Bayside? Call Purity Plumbing now at 1300 257 385or complete the quick online hot water enquiryform today.